Tojiro whetstone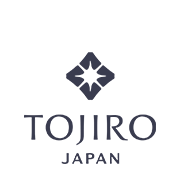 Beyond a single knife, while thinking of its user, TOJIRO continues to manufacture knives. Person to person, person to knife, both are "once in a lifetime". To enrich such encounters, we manufacture knives.
We wish to deliver not only sharpness, but the feeling that a knife fits comfortably in your hands as you use it, becoming your partner. We are continuing our efforts to carefully manufacture knives so that a single TOJIRO knife can provide the greatest satisfaction to our customers
Our knives that are produced by traditional techniques and modern industrial technology are held in the highest regard not only in Japan, but around the world. We at TOJIRO, will continue to strive for a balance between inherited tradition and technical innovation as one of the few full-scale production kitchen knife manufactures in Japan.